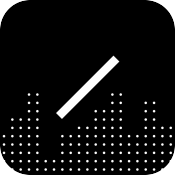 Posted by Leonard Steinberg, President of COMPASS, on Saturday, October 23rd, 2015
This week was a HUGE moment for Compass as we launched COMPASS MARKETS, the first ever real-time market reporting/analysis thats available in the palm of your hand via a mobile APP, instantly, anywhere in the world.  This Compass Markets APP is truly revolutionary, and we need to recognize just how important this moment is in the evolution of the Real Estate Industry. This week was HISTORIC……yes, thats how important I see it!
In the 1970's, Barbara Corcoran started to revolutionize the industry by sending out The Corcoran Report, the first of its kind, that unlocked a very secretive, scattered and fragmented Manhattan residential real estate market. It provided some data related to closed sales in Manhattan and while informative, it was also somewhat inaccurate and a bit clunky being at the mercy of a very secretive industry back then. But it shifted an entire industry.
Today almost every real estate brokerage in New York files a Quarterly Report and/or an Annual Report, and some of them have advanced quite considerably. Tragically, each and every report that is supposed to be reporting on the exact same recorded data, comes out with conflicting data, summaries and messages, many of them still tied to a boardroom agenda. Would anyone accept it if APPLE recorded 6 different selling price averages on the Stock Exchange? I doubt it! Would anyone buy Apple stock if the pricing data was that of closed pricing from a few weeks/months ago?
I have always been frustrated by these reports as they mostly report on recorded, closed sales: naturally this is the most accurate reflection of closed pricing, yet they mostly ignore what is happening in the markets TODAY, what is being signed today that may not close for many months or even years. My team started LUXURYLETTER over a decade ago reporting for the first time on a monthly basis on a combination of signed contracts and closed sales: many argued this was not entirely accurate information and to some degree they were correct, but at least it was a much more accurate gauge of what was happening in the markets as they were happening.
Flash forward to October 21st, 2015: Compass launches the first ever real-time market reporting APP that allows both agents and consumers to identify what is happening in the markets in the form of closed sales, signed contracts and current inventory. It shows price per square foot, negotiability and days on market. More importantly it is FOCUSED and allows you to identify a specific neighborhood, housing type, bedroom count and price range. It provides year-over-year analysis with live graphs. COMPASS MARKETS brings to the Agent and Consumer a level of instant up-to-the-minute insights never seen before in the history of real estate. We started with Manhattan and Brooklyn, but will expand into all territories we enter including The Hampton's, Boston, Washington DC and Miami where we have already established offices.
Is the COMPASS MARKETS App perfect? No. It has several months of refining ahead of it which will be done in-house by the best engineering team in the industry. It is also at the mercy of an industry that still has a long way to go in the way it records and reports data. But is its data more timely, focused, easy-to-use and more useful than those antiquated, conflicting, cumbersome quarterly and annual reports? Absolutely yes!