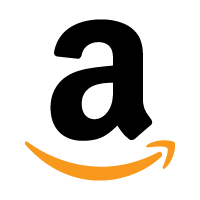 The retail world is in the midst of experiencing the biggest shift in its history. This week while traditional bricks-and-mortar retail stocks were beaten up, many stocks losing double-digit valuation, one stock's record high price probably answered the question 'why?' perfectly: AMAZON. The on-line retailer with over 60 million subscribers to is "prime membership" program has drained the luster of many bricks-and-mortar retailers. This weeks news will have a ripple effect throughout the retail industry, and could impact real estate everywhere.
Macy's stock price is down a massive 57% from its 2015 high. This is the issue: consumers are not spending traditionally anymore, despite growing employment, slowly rising wages, household finances that are up and lower gas prices that impact almost every US household. Even tourists were spending less at Macy's mostly because of a strong dollar……although most of the tourists at Macy's herald Square store are from the rest of the USA spending dollars.
Lets go back to AMAZON: this is where the 'tech tsunami' explanation lies. We are experiencing a GENERATIONAL shift in consumer behavior. Why schlepp through the crowds, search for a sales assistant, discover what you want is not available, when you can do all of this from anywhere else via a smartphone…..in comfort. The world is discovering that yes, indeed…..TIME IS THE LAST LUXURY. Bricks-and-mortar shopping is very time-consuming, less efficient or effective, and often more expensive. Time spent shopping on line saves spectacular amounts of time for everything else you want or need to do. Book a meal at a restaurant? When you call, the phone often rings 8 times, you are places on hold and the front desk is often rude.  Go to OPEN TABLE, and the process is seamless and time-saving.
Millennials are also intent on not repeating the mistakes of their parents by over-spending on credit cards for whimsical retail purchases. Their priorities for spending are also different. Keeping up with the new technology costs lots: A new smartphone every two years drains dollars from other retail purchases. The BIG problem is that we live in an economy where 70% of our GDP is driven by consumer spending, and with consumers holding back the chances of growth are slim at best….unless of course consumers are spending in different ways. And they are. The shift from physical retail to online is like a tsunami now. Unstoppable. Dull, traditional retail stores like Macy's and Kohl's are especially at risk. If you are neither exciting (or ultra-service-focused), nor the cheapest, you could get into trouble.
So how does this impact real estate? Many properties in big cities have a retail component. Many neighborhood 'draws' are retailers. In suburbs, the 'anchor' to a mall is a department store. Retail creates street life and convenience…..except online is more convenient and faster and offers free delivery to your front door. Often you can avoid taxes. Online is more profitable for retailers too. If those retail spaces become harder to lease, the value and incentive for building new buildings diminishes. Developers may seek to recoup these lost profits by charging more for the residential spaces above. Or they may not build at all. I expect retail rents to stagnate: the upward spiral in recent years may only be sustained in the most highly desired locations……and even there I am concerned.  Many owners value their buildings on assumed rental returns, even while their retail spaces remain vacant: they draw funds based on these (very possibly) inflated valuations. This will correct itself over time. And it could get messy….
So will the floundering bricks-and-mortar retail environment result in different uses for ground floor space?  I see it happening already. Several recent new buildings are building in little or no retail and using low floors for residential use. What is to become of neighborhoods with less retail? How will retail evolve? Remember how everyone said radio was dead? Now people are questioning the future of traditional TV with streaming…..its all part of the technology revolution and COMPASS is leading the charge in the real estate industry. We are the first 'bricks-and-mortar' real estate company to be as focused on technology as traditional brokerage……this is certain to position us incredibly well for the future as we build and refine our systems. Already our technology is producing time-savings on a scale never imagined before, and the future is bright.
If you want to see the future, build it! @compass……
Leonard Steinberg
President
COMPASS